BIOLAK®GAS Solid System
Biogas production from organic residues.

A modern biogas plant specially designed for treatment of organic waste.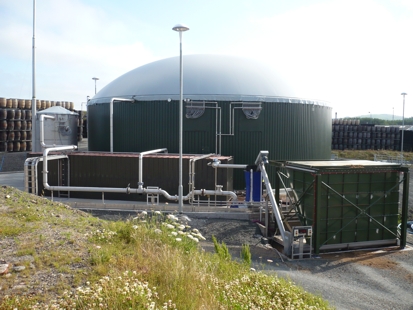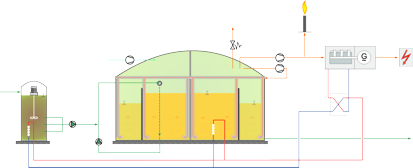 Advantages
Maximum energy yield
Robust and compact plants
Optimal circulation system
Separate acidification and methanation
High process stability
Low investment and operating costs
Easy maintenance
Capabilities
Substrates for BIOLAK®GAS Solid are:
Waste from agribusiness.
Waste from beverage and food industry.
Sludge from wastewater treatment plants.
Municipal organic waste.
Waste from diesel production.
Waste from slaughter houses and similar.
Renewable raw materials.
With BIOLAK®GAS Solid you produce state-subsidized electricity, heat and fertilizer for your company.