Our references from around the world
The innovative company has over 35 years of experience in the field of mechanical and thermal drying, full biological sewage treatment, biogas plants and tailor-made related processes.

With the construction of more than 750 plants in all continents of the world, our highly-qualified team of engineers has been able to prove their full range of expertise. The extremely innovative know-how is patented in many countries amongst others in the Americas.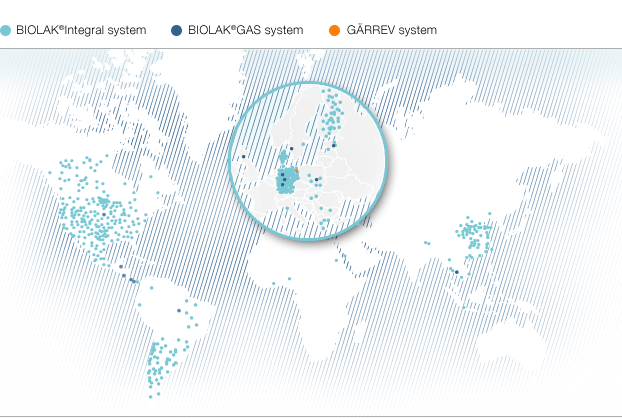 Africa

Mauritius
Sudan
Saudi Arabia


Asia

China
Indonesia
Iran
Myanmar
Russia
Taiwan
Thailand
Vietnam


Europe

Belgium
Bulgaria
Denmark
Germany
Estonia
Finland
Greece
Latvia
Lithuania
Hungary
Poland
Scotland
Serbia
Sweden

Central and
South America

Argentinia
Belize
Brazil
Costa Rica
El Salvador
Mexico
Nicaragua


North America